Celebrities' personal life is absolutely not personal any more because every other day, the news of their divorce, break up and patch up are waving like the daily stuff and news. Their love or married life becomes daily gossip that is being discussed millions of time a day throughout the world. Especially the personal life of Hollywood stars is the prime gossip for all the fans and media reporters. Even sometimes media uses derogatory language while delivering the news of stars' love relationships. Many times stars couples get separated from each other by divorce but again find solace with each other. Liam Hemsworth, the handsome Hollywood performer's personal life has been the public talk for a long period since the news of his alleged divorce with the singer wife Miley Cyrus has leaked in the media.
About: Liam Hemsworth
Liam Hemsworth is a Hollywood actor but an Australian native. He has done dozens of roles in films and television programs. His first movie came in 2009 and since then he has about 26 acting credits on his name. Throughout his 12 years of career, he received global attention for his role in The Hunger Games movie series. In many films, Liam Hemsworth was seen in supporting characters. During his 12 years long career he received various accolades and nominations. The most cited awards that he received are Teen Choice Awards and People Choice awards for Hunger Games. He often appears on the talk shows to discuss the career plans and personal opinions on current events. Liam Hemsworth is also notably famous for being the brothers of Chris and Luke Hemsworth.
Past Relationship: Liam Hemsworth
Liam Hemsworth has not nay past relationship on his record. Since the starting of his career, his name is only connected with singer Miley Cyrus. Liam Hemsworth's relation with Miley Cyrus is very confusing and like a roller coaster ride. Yes, because many times both of them have called off their love but soon again started to live together. They also very much open about discussing their love in the public domain. Liam Hemsworth has not seen with any other girl in his career other than Miley. He several times discussed his love for Miley. After a long love battle of almost 6 to 8 years, Liam Hemsworth and Miley Cyrus became one soul in 2018 and started a beautiful married phase of their life. But unfortunately, they parted way and news of their divorce came in last year.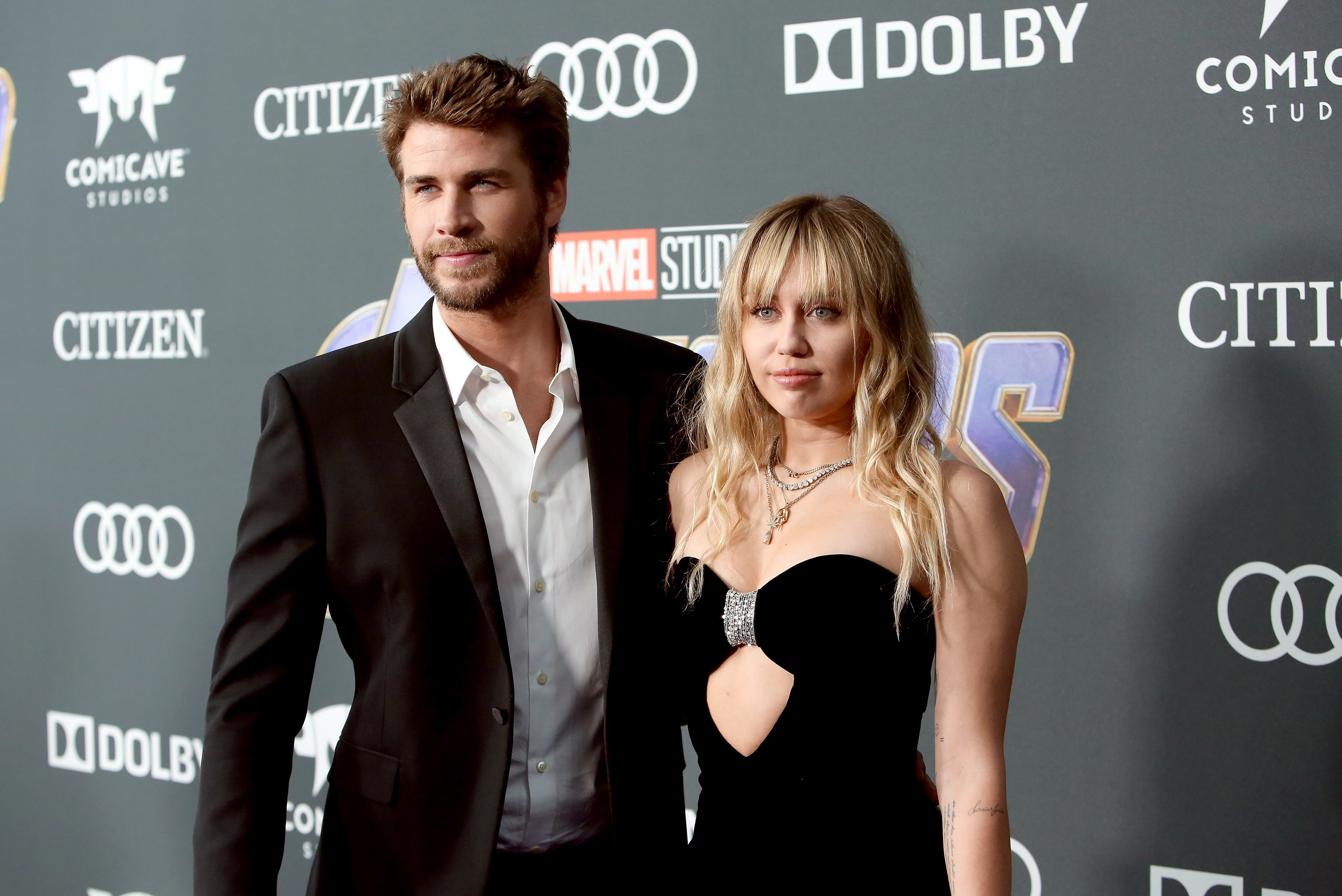 Rumour: Liam Hemsworth Still In Love With Miley Cyrus
It seems that the wedding vows of Liam Hemsworth and Cyrus have not broken yet. The couple's fans are still wishing and praying for their patch up and togetherness. Fans are expecting that the two will again be one soul. Recently one post of Miley Cyrus became viral and from her post, many of her fans are thinking that she is still waiting to get her life to settle with Liam. But on the other side, there are also rumours of Liam that he again fall for Miley but all of these are just rumours because Liam Hemsworth has not clarified yet regarding this.